This past weekend I decided to stop by Punks because, well, the patio was just filled with good looking people.  Now, when I educate my clients on how to follow Paleo to the T, it's basically using the same template over and over.  When you look at your plate, you want to see Meat, Vegetable and a healthy Fat source…Thats it, period.
So here is what I like at Punks… And you will be happy to know you can pull off Paleo!
I loved hearing that the fish is Wild Caught, off the Louisiana/Houston Coast.  The meats are locally sourced and all natural.  You eat what you are…Happy and Healthy.
No bread comes to the table!
I loved the Pickled Gulf Shrimp with jalapeño, fennel and cauliflower.  You can get this as an appetizer or main meal, just add extra veggies. Pictured.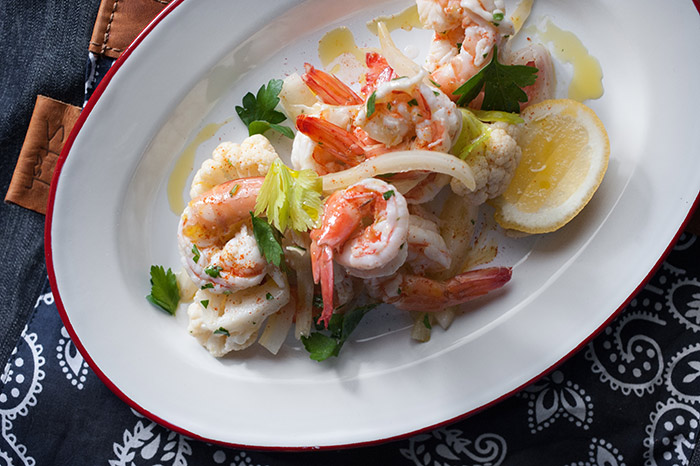 The Deviled Eggs were great, but to few and very expensive.
The Meat loaf was good and served clean.  It is pretty filling and big enough for a man, so ladies, eat until you're full but  shoot for just half.  AND switch out the sides for Collard Greens, it's really the only side dish option.  I  suggest these will accompany all of the recommended entrees.  Your fat will be here, also, since the Collards are cooked with Ham Hocks…YUM!
Heirloom Tomato Salad is another good appetizer or side dish.  Again, your fat is here in the form of vinaigrette.
Back Yard Pork Chops(NO Johnny Cakes), Red Fish(replace the side) and Ice Cold Oysters,  are all Civilized options.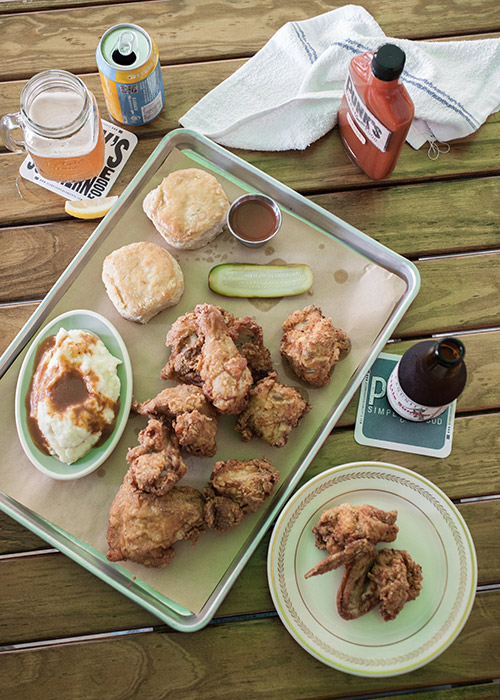 On an end note, I took one for my team.  I tried the the Buttermilk Fried Chicken, the Johnny Cakes, the Biscuits and the Punks Sauce and, Meh…You're not missing much.
The Kids Meal is pretty cool.  It comes on a Bento like tray with veggies and fruit all compartmentalized, super cute!!
Only compliant is that there aren't more vegetable options…Beans and Corn, NO!
photo courtesy of Punks
www.punkssimplesouthernfood.com
713.524.7865
713.524.PUNK
5212 Morningside
Houston, TX 77005